don't know what the title means? It means Hour Of Power, its like a mini challenge you can do on any message board so you and others step away from the computer and go do something in an hour, it can be anything you want, just something that needs to be accomplished today!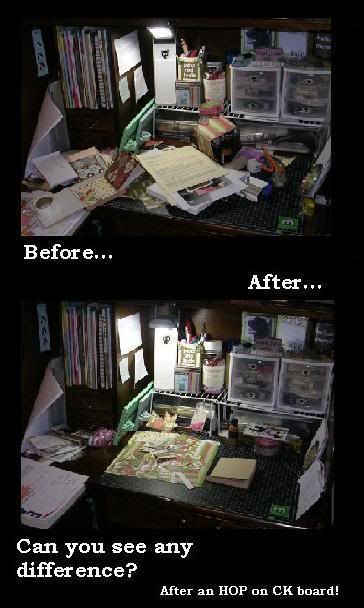 <\p>
So this is what I did, kinda clean my desk and work on that Junkitz Box Book, of course you cant see what I did, its a suprise lol I will post the pictures tomorrow, since the event is on saturday!
Back to working, feeling like another HOP coming on....